Since CTD's inception in 1988, the company's ethos has been for the team to exhibit the highest ethical standards in all of their interactions both internally and with our partners and customers.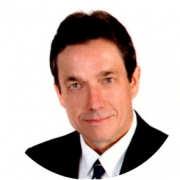 Martin Bates
CEO, Executive Director
Mr. Bates is a Kent State graduate with technical and leadership experience cultivated over his career in primarily industrial markets.
A veteran of companies such as the Babcock and Wilcox Research Center, Ebner Furnaces Inc., Pennsylvania Crusher Corp., and K-Tron, he has experience as both a technical expert, plant manager, VP of Manufacturing, and executive.
He led business development for TerraSource Global, and in parallel founded and served as General Manager of TerraSource Global Machinery Equipment Co. Ltd., in Beijing, China. Following this he became Managing Partner of US Connections LLC which is devoted to connecting businesses in Asia Pacific and the United States in joint ventures, mergers, IP licensing, purchasing and sourcing to enable strategic growth.
Composite Technology Development, Inc.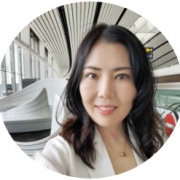 Ellen Liu
Director
Ms. Liu is the general manager of Sinova Specialties, located at the Beijing, China office. She holds a BA in Statistics from Renmin University of China, and a Masters in Business Administration from Tsinghua University.
Her extensive experience in the chemical field and meticulous attention to detail, keeps the company running smoothly around the globe. By maintaining high efficiency and low overhead, she ensures the beneficial cost structure that is passed onto their customers.
Ms. Liu has more than twenty years of management experience in the chemical industry including QHSE, logistics, business development and financing, and over fifteen years of experience in corporate management
Composite Technology Development, Inc.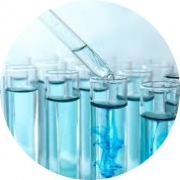 Johannes Heckmann, PhD
Chairman of the Board, Director
Dr. Heckmann holds a Ph.D. in Organic Chemistry and a Masters Degree in Marketing. He began his career at Bayer AG in Germany, serving clients with their custom synthesis requirements. Later, at FMC Lithium, Johannes expanded into the phosphorous chemical field.
He works from the Sinova Specialties US office in Charlotte, NC. Dr. Heckmann continues to be the personal contact for all Sinova Specialties' clients with a personal and comprehensive understanding chemicals and their capabilities.
Composite Technology Development, Inc.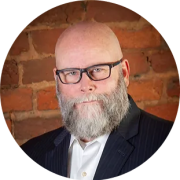 Ken Runkles
Chief Financial Officer
Mr. Runkles has over 34 years of experience leading finance and business operations in a multitude of industries including: banking, biotechnology, mutual fund, construction, engineering, and U.S. Public Sector. Mr. Runkles has spent the last 18 years supporting our national defense and intelligence communities. He specializes in auditing, strategic planning, cost management, financial system design, business process reengineering, supply chain and has extensive experience in managing business operations ensuring growth and profitability.
He previously served in a leadership role for one of the world's largest and most successful Consulting organizations, and served as Chief Financial Officer of several different government contracting organizations for over 15 years. Ken has provided a multitude of organizations technical experience managing all facets of finance and accounting operations to include budgeting and forecasting, financial systems design, cash and investment management, tax planning, payroll and compensation planning, financial and strategic analysis, and implemented global supply chain to include international sourcing and delivery.
Ken possesses extensive program and project management capabilities stemming from experience managing large program teams including managing several large international consulting engagements.
Composite Technology Development, Inc.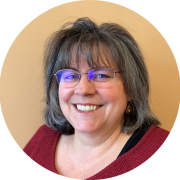 Andrea Haight, Ph.D.
Chief Operating Officer
Dr. Haight leads internal operational activities at CTD. In addition, she directs programs in materials development for electrical insulation, wear resistant materials, automotive, industrial and fusion energy programs. As the lead chemist for CTD, her main role is developing new material solutions to respond to emerging market needs in the field of high-performance composite materials.
Her professional career started at Los Alamos National Laboratory synthesizing and characterizing novel reactive liquid crystalline compounds, followed by a transition to Sandia National Laboratories where her work focused on the development of selective coatings for surface acoustic wave chemical sensors. These research and development positions serve as the foundation for her eventual technical leadership in specialty materials firms.
Dr. Andrea Haight is an experienced chemist with over two decades experience in polymer synthesis, resin formulation (light curing and conventional), specialty fiber sizing, composite fabrication and characterization, technical writing, quality, and program management. Andrea graduated from University of Colorado - Boulder, and received her Ph.D. in Polymer Chemistry from the University of Connecticut.
Composite Technology Development, Inc.