Since CTD's inception in 1988, the company's ethos has been for the team to exhibit the highest ethical standards in all of their interactions both internally and with our partners and customers.
CTD Executive Board of Directors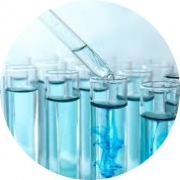 Johannes Heckmann, PhD
Chairman of the Board, Executive Director
Dr. Heckmann holds a Ph.D. in Organic Chemistry and a Masters Degree in Marketing. He began his career at Bayer AG in Germany, serving clients with their custom synthesis requirements. Later, at FMC Lithium, Johannes expanded into the phosphorous chemical field.
He works from the Sinova Specialties US office in Charlotte, NC. Dr. Heckmann continues to be the personal contact for all Sinova Specialties' clients with a personal and comprehensive understanding chemicals and their capabilities.
Composite Technology Development, Inc.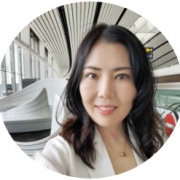 Ellen Liu
Executive Director
Ms. Liu is the general manager of Sinova Specialties, located at the Beijing, China office. She holds a BA in Statistics from Renmin University of China, and a Masters in Business Administration from Tsinghua University.
Her extensive experience in the chemical field and meticulous attention to detail, keeps the company running smoothly around the globe. By maintaining high efficiency and low overhead, she ensures the beneficial cost structure that is passed onto their customers.
Ms. Liu has more than twenty years of management experience in the chemical industry including QHSE, logistics, business development and financing, and over fifteen years of experience in corporate management
Composite Technology Development, Inc.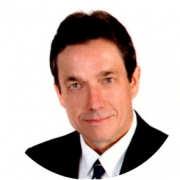 Martin Bates
CEO, Executive Director
Mr. Bates, a Kent State graduate, has a tremendous wealth of technical and leadership experience cultivated over his career in primarily industrial markets.
A veteran of companies such as the Babcock and Wilcox Research Center, Ebner Furnaces Inc., Pennsylvania Crusher Corp., and K-Tron, his rise from technical expert, to plant manager, to VP of Manufacturing, to executive in strategy and business development expanded his toolset to ensure strategy results in action.
He led business development for TerraSource Global, and in parallel founded and served as General Manager of TerraSource Global Machinery Equipment Co. Ltd., in Beijing, China. Following this he became Managing Partner of US Connections LLC which is devoted to connecting businesses in Asia Pacific and the United States in joint ventures, mergers, IP licensing, purchasing and sourcing to enable strategic growth.
Composite Technology Development, Inc.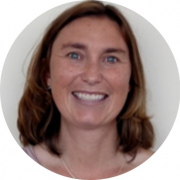 Lori Bass, M.B.A.
Chief Financial Officer
Lori joined CTD in 2005 and is currently the Chief Financial Officer. Her leadership drives the overall financial strategy and portfolio health which enables CTD's business growth, and exhibits a strong balance of managing the day-to-day business operations with positioning the enterprise for strategic financial opportunities.
Additionally, Lori directs all contractual efforts for CTD including the management of all human resources related efforts. As the finance leader for a privately-held enterprise, she is responsible for ensuring the company's growth strategy is supported by strong control of all processes including audit, tax, accounting, and compliance functions. Her strong financial acumen and oversight enables CTD to remain competitive and profitable in both commercial and government markets.
In her time at CTD she has continued to extend the company's market presence without equity dilution, maintaining a healthy and robust workforce while positioning the company to capitalize on strategic events. She is a graduate of Regis University, with both a Bachelors of Science in Accounting and Business Management as well as a Masters of Business Administration in Accounting and Finance.
Composite Technology Development, Inc.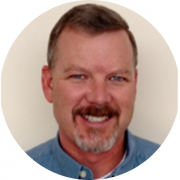 Paul Fabian
Chief Operating Officer
Paul Fabian is in charge of all operations, manufacturing and day-to-day leadership of the Specialty Composites Programs team at CTD, with a focus on moving core technologies developed in research and development efforts at CTD to manufactured commercial products for use in industry. He also serves as the segment lead CTD's Testing Services group which provides customized testing services for composites and composite-enabled solutions across a wide range of temperatures and tailored testing methods.
Paul's decades of experience in the composites industry have enabled CTD's market leadership to flourish, especially in the pioneering fields of lightweight, cryogenic insulation and all-composite linerless Type V pressure vessels. A Mechanical Engineering graduate of Colorado State University, his strong mechanical engineering and composite materials skills are reflected in CTD's structural composites product offering.
His work has been independently cited by NASA, US Department of Energy, and major research institutions in the development of next-stage composite research and manufacturing, which includes virtually all methods of composite fabrication such as VARTM, filament winding, hand lay-up, pre-pregging, RFI, as well as in composite materials testing in extreme environments.
His market experience in composites is evident across a myriad of markets, including electrical insulation, high temperature oil & gas, geothermal applications, aerospace, composite tanks, cryogenics, and fusion & superconducting magnets.
Composite Technology Development, Inc.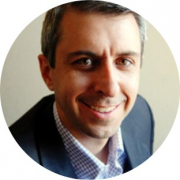 Mark Seeber
Chief Commercial Officer
Mark is a demonstrated leader with keen business instincts supported by a strong technical foundation. An Electrical Engineering graduate of Valparaiso University's College of Engineering and one of the first graduates from the University of Minnesota's Industrial and Systems Engineering Masters of Science program, Mark's analytical approach enables him to influence both internal and external stakeholders in understanding the solution value as it pertains to mission success.
Mark previously lead Business Development activities at Lockheed Martin's Unmanned Undersea business where he enhanced the global posture of the product portfolio and established commercial partnerships for key unmanned solutions. During his tenure he served as the Manager of Strategy for Lockheed Martin's Undersea Systems division where he positioned the enterprise for strategic growth through multiple strategic partnerships and acquisitions that saw revenues more than double as a result of his actions. This included reducing exposure to mature markets by adapting core technologies into commercial adjacent markets to enhance profitability and improve portfolio health.
At CTD, Mark is responsible for all business development activities including sales, marketing, portfolio shaping and customer engagement. Mark sets the strategic vision for enterprise growth by aligning the products, solutions, and core competencies of CTD with the needs of the various markets where CTD exhibits a competitive advantage.
Composite Technology Development, Inc.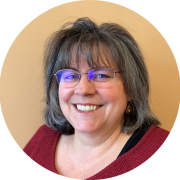 Andrea Haight, Ph.D.
Research & Development Lead, Engineered Materials Program Manager
Dr. Andrea Haight leads all material research development at CTD. In addition, she directs programs in materials development for electrical insulation, wear resistant materials, automotive, industrial and fusion energy programs. As the lead chemist for CTD, her main role is developing new material solutions to respond to emerging market needs in the field of composite materials.
Her professional career started at Los Alamos National Laboratory synthesizing and characterizing novel reactive liquid crystalline compounds, followed by a transition to Sandia National Laboratories where her work focused on the development of selective coatings for surface acoustic wave chemical sensors. These research and development positions serve as the foundation for her eventual technical leadership in specialty materials firms.
Dr. Haight is an experienced chemist with over two decades experience in polymer synthesis, resin formulation (light curing and conventional), specialty fiber sizing, composite fabrication and characterization, technical writing, quality, and program management. Andrea graduated from University of Colorado - Boulder, and received her Ph.D. in Polymer Chemistry from the University of Connecticut.
Composite Technology Development, Inc.
Naseem Munshi, Ph.D.
Founder
Dr. Munshi successfully grew and operated CTD since its founding in 1988 until her full retirement in 2020. Her desire to craft unique and sustainable solutions leveraging polymeric chemistry has crafted a portfolio that today represents over 100 unique, commercially-available formulations and solutions that solve challenges in superconducting magnets, high energy physics, aerospace & defense, medical, oil & gas, automotive, maritime and industrial applications.
Her key leadership and participation in the development of many of the novel materials and products that CTD provides, including over 25 patents and numerous trade secrets, is a testament to her vision and continued utilization and available of the market leading materials decades after their inception. In 2007, Dr. Munshi was acknowledged for her success as an innovator and entrepreneur by being named Ernst and Young Entrepreneur of the Year for Technology in the Rocky Mountain region.
Dr. Munshi received her Ph.D. in Polymer Chemistry from the Polytechnic of the South Bank, London, UK.
Composite Technology Development, Inc.